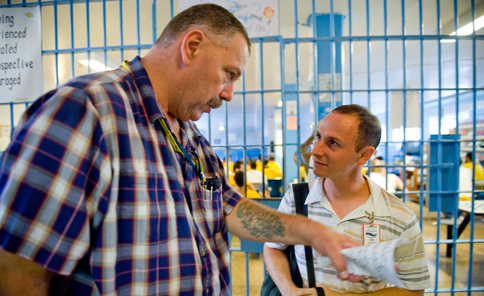 ‌
Photo by Allen Jones
Dr. David Coogan
OPEN MINDS Co-Director
Associate Professor, Department of English, Virginia Commonwealth University
Phone: (804) 828-1331
Email: dcoogan@vcu.edu
David Coogan is an associate professor of English, specializing in rhetoric and composition, at Virginia Commonwealth University. He began teaching memoir at the Richmond City Jail in 2006. He is the author of "Writing Our Way Out: Memoirs from Jail" (Brandylane Books, 2015) and "The Public Work of Rhetoric: Citizen-Scholars and Civic Engagement," co-authored with John Ackerman (University of South Carolina Press, 2010). His essays on teaching writing for social change have appeared in the journals "College Composition and Communication," "College English," "Community Literacy," "Public: A Journal of Imagining America," and in the books, "Working for Justice: A Handbook of Prison Education and Activism," "Texts of Consequences" and "Active Voices."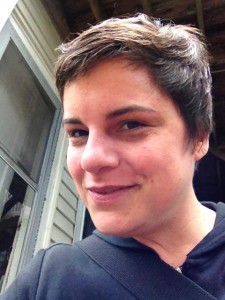 Liz Canfield
Assistant Professor, Department of Gender, Sexuality & Women's Studies, Virginia Commonwealth University
Phone: (804) 828-6710
Email: ercanfield@vcu.edu
Liz Canfield is a sound artist, zine maker, teacher and community organizer. She serves as an assistant professor in Virginia Commonwealth University in the Department of Gender, Sexuality & Women's Studies, where she teaches introductory courses in gender/sexuality studies, upper-level courses in feminist literary theory, queer theory and cinema. She also teaches service-learning courses that engage the prison system in Virginia. She has presented creative and academic work nationally and internationally. Her interests include radical pedagogy, transformative technologies, decolonial queer epistemologies and empanicpatory ontologies of self and community.
‌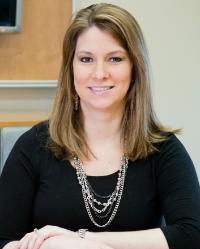 Dr. Sarah Scarbrough
Program Director, Richmond City Justice Center
Phone: (804) 646-4464
Dr. Sarah Scarbrough works as the Program Director at the Richmond City Justice Center (RCJC) under Richmond Sheriff C.T. Woody, Jr. In this capacity, Dr. Scarbrough provides oversight and supervision to all programs offered to jail residents of RCJC, both internally and externally. She is charged with creating new opportunities for program availability for residents, to ensure a successful re-entry back into the community. Internally, this includes rehabilitation and treatment services through the RCJC's nationally and internationally recognized behavior modification program, The REAL Program. Through the REAL Program, participants are able to participate in a variety of educational opportunities that help pave a path to successful re-entry back into the community. Externally, Scarbrough oversees those in Community Custody, which is those that have contact with the community, including work release, work detail, weekend-time, community service and home electronic incarceration. Additionally, she is responsible for the oversight of evaluation of programs to ensure effectiveness and evidence-based curriculum is followed.